A Diaper Bag for the Modern Mama
A sleek and compact diaper bag that keeps you organized without sacrificing your style.
You should never have to choose function over style. Our diaper bags are designed to improve and support the daily needs of mamas everywhere. Compact and sleek with quick-draw compartments mean no fuss. Throw it into your favorite handbag (or backpack), in the car, under the stroller or over your shoulder. Made from luxe vegan leather and water-repellant weather cloth, it is 100% machine washable. More time for your little ones!
Successfully funded on Kickstarter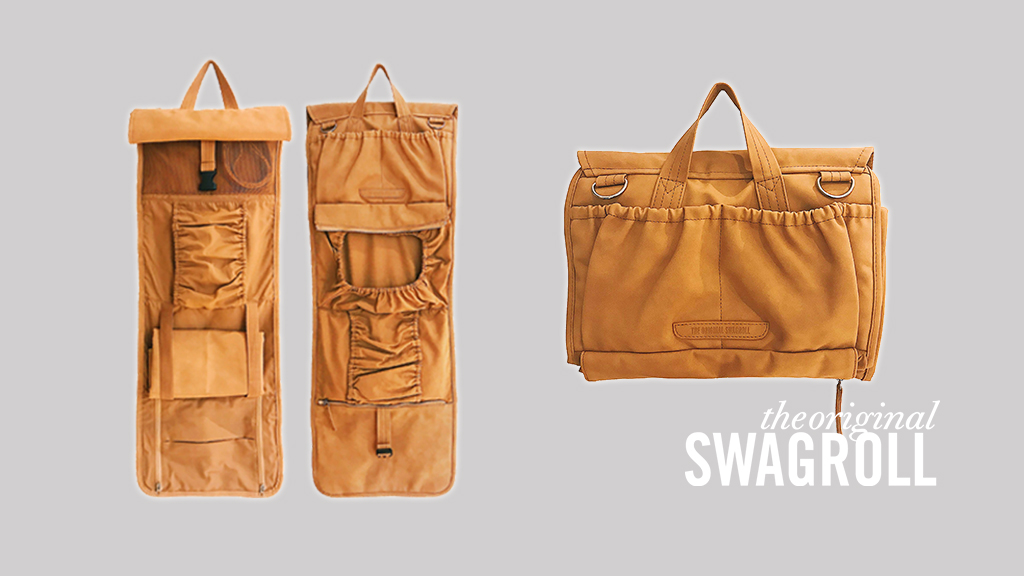 Core Features
This diaper bag is our answer to eight years and four babies worth of diaper changes. It is the bag that you need as a modern, no-fuss mama who does everything with greater efficiency without compromising on your personal style. Designed by one mama with two kids, in New York.
Don't replace your favorite handbag!
Throw this bad boy into your favorite medium-sized handbag or backpack, and no-one will even know that you can clean up a poop-explosion in one minute flat. We know you love your handbag collection and don't want to give it up just because you now have the most important job in the world. But that's not the only way to use it:
With a detachable strap you can also throw it over your shoulder or across your body and wear it as a messenger bag.
Use the small hook on the back to hang it on the back of the door to any public restroom or even at home.
And keep one under your stroller or in your car as well, so you'll never be without the essentials.
Organized quick-draw compartments.
Nine pockets for storing all your daily needs while out and about with your babe. Two pockets for your creams / pacifiers / tissues, a compartment for extra clothes & burp cloth, a changing mat (included with the diaper bag), a double-zipped wet bag section for your dirty diapers or use as extra storage. In our quick-draw section, simply unzip to reveal the things you need most; wet wipes and diapers! When the bag is closed, you have two extra pockets for all the miscellaneous things in your life, like a toy monkey, a cheese stick or your phone. There is a magnet, zip or expandable buckle in every important place so that each section is expandable and also easy to get to without ever having to open the bag up completely.
100% Machine Washable
Made from luxe vegan leather and water-repellant weather cloth, this diaper bag is 100% machine washable. Wipe it down for those small messes and you can even throw it in the dryer! Easy.
MATERIALS:
Luxe vegan leather
Water-repellant weather cloth lining.
Premium zippers and hardware
Compact & Sleek
This little bag packs a big punch. Weighing in at under a pound, this lightweight bag carries everything you need and nothing you don't. But we also wanted to make sure that your diaper bag doesn't scream 'Mama Mess' as you walk down the street. Made from beautiful fabrics and in a contemporary messenger bag style, this little thing is understated cool. Made for dad too.
DIMENSIONS:
12" wide x 8" high
40" shoulder strap
0.75 lbs. weight (so light!)
4" top handle drop